If you are experiencing any of the following emergent or urgent dental symptoms please call our office immediately at 479-452-8193 and select option 2 to be directed to our emergency line.
Severe dental pain or swelling.
Surgical postoperative dry socket or suture removal.
Abscess or localized bacterial infection resulting in localized pain
and swelling.
Tooth fracture resulting in pain or causing soft tissue trauma.
Dental trauma from accident or injury.
Lost or broke a temporary or permanent crown or bridge restoration.
Lost a filling and are now experiencing pain and/or sensitivity.
WELCOME TO FISER FAMILY DENTAL CARE
We Create Beautiful Smiles
Fiser Family Dental Care is a family dental clinic, specialized in advanced diagnostics and treatment of dental and oral disorders.
We offer comprehensive services from all fields of dentistry. In addition to high-end dental equipment, all services are provided in a comfortable, clean environment.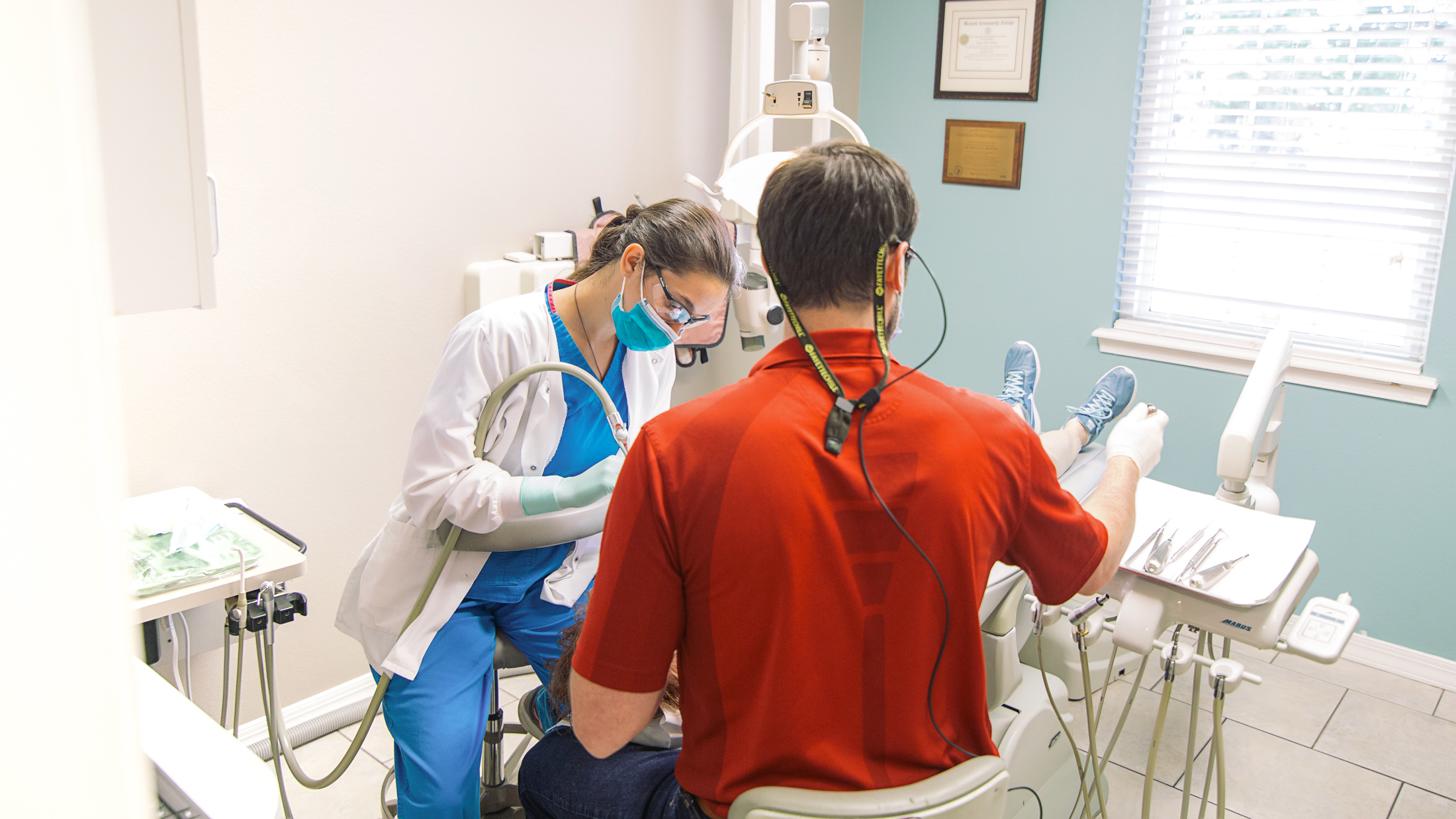 Dental Anxiety
We offer a range of services to help you overcome fear and finally enjoy good oral health.
Missing Teeth
We can restore your smile, as well as speaking & eating ability with advanced prosthetics.
Tooth Pain
Toothache can be caused by various problems. An examination can help to determine it.
Periodontal Disease
We offer a variety of periodontal treatments, customized for your specific health needs.
Get to know your new Dentists, Front Staff, Dental Assistants, and Hygienists.

Happy healthy smiles!
I am so happy I chose Fiser Family Dental Care. Both of my kids enjoy their checkups and have healthy smiles. I can't thank you enough!
Matthew C.

Dr. Fiser is the best!
Today was the first time we visited the dentist. Everyone was very kind and helpful and the office was just beautiful.
Benjamin S.

A Wonderful experience
My daughter is not afraid of the dentist anymore and her teeth are healthy and look absolutely beautiful!
Sandra W.
Fill out the form below and we will contact you during our working hours.